CIO FALLS ON OWN SWORD
September 22, 2020
---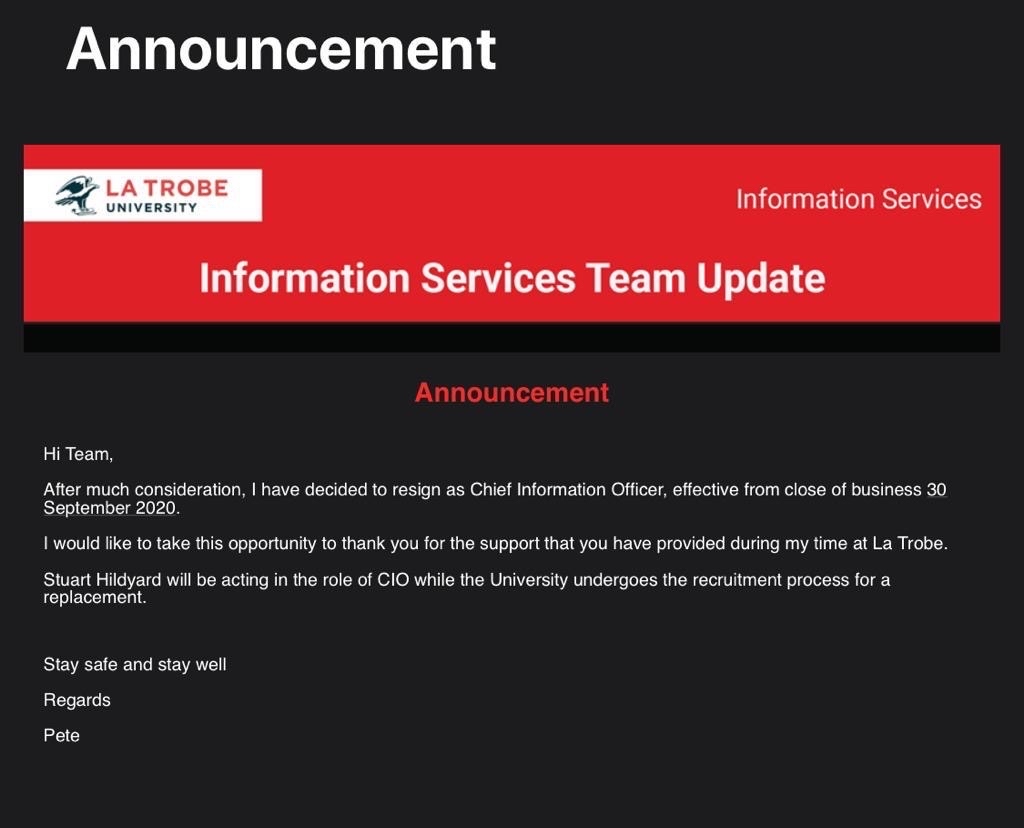 After several months of stop start efforts to restructure ICT at La Trobe University, Peter Powell has finally fallen on his own sword. The planned restructure was so badly managed that staff and University Executive lost all confidence in Powell's ability to complete this task. Staff were made redundant and replaced by contractors and in a blatant show of nepotism, management shuffled close associates into positions of power. These efforts only served to cost the University millions of dollars and failed to produce a structure that was effective, robust or sustainable. As a result, Powell is leaving the University with two weeks notice and with no explanation to bewildered but relieved staff. Powell's successor will be the fifth CIO at La Trobe in 6 years.
---
Recent Technology News
More Technology News
---
Download App
This article was generated using the WeReport app, download today and create your own article!

Report Issue