INAUGURAN CALLE PERU EN LA CIUDAD DE MEDLEY - MIAM
November 23, 2022
---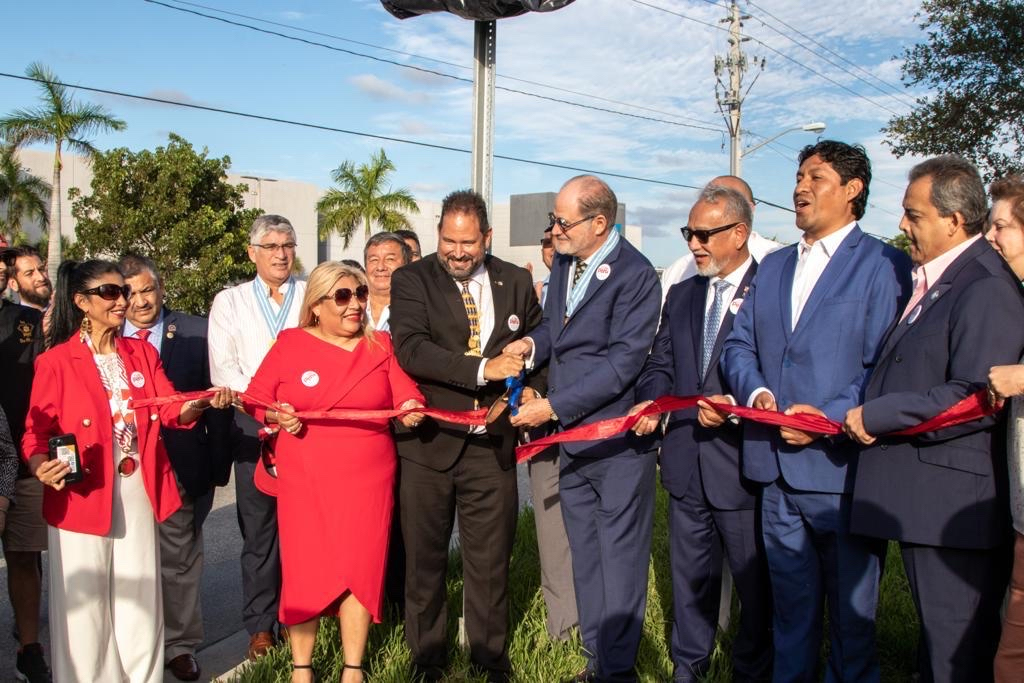 El Perú consolidó su presencia en Miami - Estados Unidos, con la inauguración de La Calle Perú en la Ciudad de Medley, gracias a la voluntad política de su alcalde Roberto Martell y a las gestiones realizadas por el Dr. Luis Suárez, Embajador de Machu Picchu y Presidente / Fundador del Miami Ambassadors Lion Club y Mónica Canales, Gerente General de la Revista Turística Dstinos Perú, el acto protocolar se llevó a cabo el sábado 19 de Noviembre, con la presencia de autoridades políticas peruanas y de los estados unidos. El alcalde de la ciudad de Medley, Roberto Martell, destacó que después de visitar el Perú y conocer nuestras tradiciones culturales, artesanía y gastronomía, sería muy importante para los peruanos radicados en Miami y otros estados , contar con una calle que lleve el nombre de Calle Perú, donde se puedan difundir la cultura peruana en toda su dimensión y poder reunir a los peruanos y estado unidenses para hacer un intercambio cultural real y efectivo; pero esto se hizo realidad, gracias a las gestiones del Embajador Dr. Luis Suarez y la peruana Mónica Canales, quienes durante más de 5 años estuvieron trabajando incansablemente para que la Calle Perú se haga realidad. La Calle Perú fue aprobada con resolución por la Ciudad de Medley y el Condado de Miami Dade.
---
Recent Lifestyle News
More Lifestyle News
---
Download App
This article was generated using the WeReport app, download today and create your own article!

Report Issue